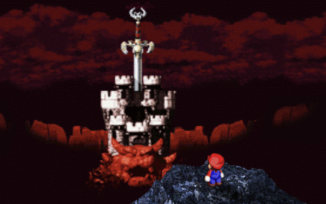 "A stranger you are... and strange looking at that!"
Just before Square got into bed with Sony, their relationship with Nintendo seemed to be firing on all cylinders. The two Japanese giants teamed up in an attempt to hit big with a 16-bit RPG in the West and the result, was Super Mario RPG: Legend of the Seven Stars. Leon, Brian, Darren, Leah and community contributors jump into this strange interpretation of the Mushroom Kingdom and seek the seeds that were sown by Square and sprouted into two separate series' on subsequent systems.
Music featured in this podcast:
1.
Fight Against an Armed Boss
by Yoko Shimomura
2.
Beware the Forest's Mushrooms
by Yoko Shimomura
Cane and Rinse 407
edited by Jay Taylor
Remember, you can get an extended Cane and Rinse podcast FOUR WEEKS EARLIER by supporting our Patreon for just $2 PER MONTH
You can subscribe using
iTUNES
or use our
RSS FEED
, or you can just simply
DOWNLOAD IT HERE
instead.