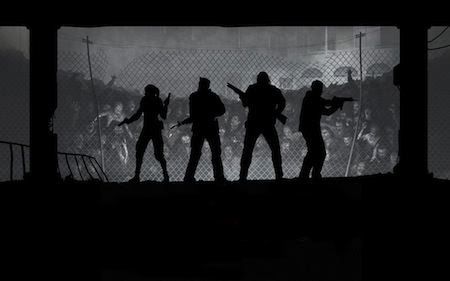 Grabbin' pills! Leon, Tony, Darren Gargette and special guest David Turner of Joypod (presented by Spong.com) discuss Valve's zombie opus Left 4 Dead and its sequel whilst sharing out the med-packs and watch each others' backs while Cane & Rinse's AI Director funnels them down the podcasting tunnel of love.
Music used in this show is as follows:
Track 1
:
Main Theme
by Mike Morasky
Track 2
:
Witch
by Mike Morasky
Track 3
:
Tank
by Mike Morasky
Cane and Rinse 37
was edited by
Sean O'Brien.
You can subscribe using
iTUNES
or use our
PODCAST RSS FEED
, or you can just simply
DOWNLOAD IT HERE
instead.
Darren G attempts to fight the horde in a Quick Rinse of Left 4 Dead: