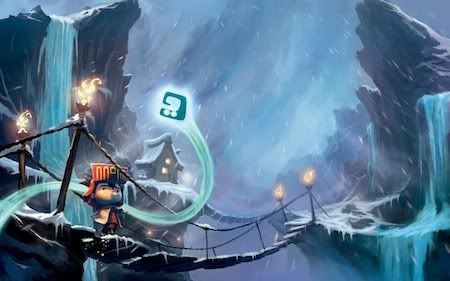 This week we discuss LostWinds and it's sequel.
Frontier Developments' 2008 WiiWare launch title LostWinds remains one of the highest profile releases for that service, and has since been rewarded with a sequel – also covered here – in the shape of LostWinds: Winter of the Melodias. Both titles have more recently been ported to iOS. Leon, Tony, Darren Gargette and Josh play through the saga so far and discuss their findings.
Music used in this show is as follows:
Track 1
:
Title Theme
by Alistair Lindsay
Track 2
:
Riveren Battle
by Adam Hay
Track 3
:
Melodia City
by Adam Hay
Cane & Rinse 40
was edited by
Sean O'Brien.
You can subscribe using
iTUNES
or use our
PODCAST RSS FEED
, or you can just simply
DOWNLOAD IT HERE
instead.