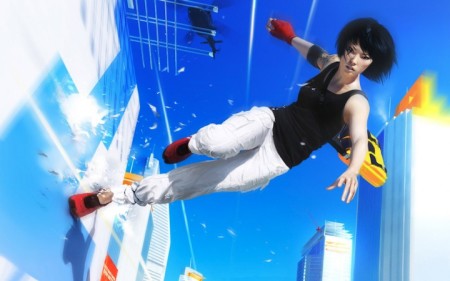 It's still alive, and cannot apologise: Mirror's Edge
We mantle into Volume Two by reflecting on the strange time of 2008, when Electronic Arts were championing new ideas, first-person shooters didn't need guns and freerunning was relatively new to videogames. How was erstwhile Battlefield developer Digital Illusions Creative Entertainment's experiment received? Should they have dropped guns altogether? Will they be allowed to flex the 'C' in their name again in a sequel? Thoughts on these questions and more as Tony, Karl, Sean, Darren Gargette and James tiptoe carefully along the Mirror's Edge.
Music used in this show is as follows:
Track 1:
Still Alive
by Lisa Miskovsky
Track 2:
The Shard – Puzzle
by Magnus Birgersson
Track 3:
The Boat – Chase
by Magnus Birgersson
Track 4:
Still Alive E3 Demo
by Lisa Miskovsky
Cane & Rinse 51
was edited by
Sean O'Brien
.
You can subscribe using
iTUNES
or use our
RSS FEED
, or you can just simply
DOWNLOAD IT HERE
instead.