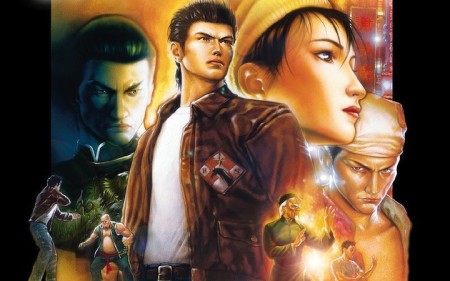 "Remember that pain! Next time it will be worse!"
On the day that the snow turned into rain we recorded the second and final of our Shenmue podcasts. Yu Suzuki's Shenmue II sees Ryo cross the East China Sea in his continuing pursuit of Lan Di, the man who murdered his father. Leon, Darren Forman, James and guest Dan Clark of The AIBots recall their experiences with what may well be the premature conclusion of Ryo Hazuki's saga. As well as hearing from our beloved Cane & Rinse forumites, we also take your Three Word Previews of Shenmue III from Twitter.
Music used in this show is as follows:
Track 1:
Guilin Forest
by
Yuzo Koshiro
Track 2:
Duck Race
by
Takenobu Mitsuyoshi
Cane & Rinse 65
was edited by
Darren Gargette
.
You can subscribe using
iTUNES
or use our
RSS FEED
, or you can just simply
DOWNLOAD IT HERE
instead.