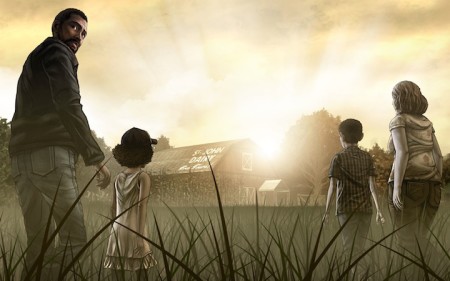 Clementine will remember that
From a secure location, Cane & Rinse continue to podcast to any and all survivors. Be warned, point-and-click adventures have risen again and are walking the Earth. This is the first of two announcements to help you resolve what has happened and what Telltale Games' The Walking Dead: Season One means for the future of videogames. Herein lie the classified details of Episodes One and Two as told by Tony, Josh, Sean and James.
Music used in this show is as follows:
Track 1:
Main Theme
by
Jared Emerson-Johnson
Track 2:
Alive Inside
by
Jared Emerson-Johnson
Cane & Rinse 66 Part 1
was edited by
Sean O'Brien
.
You can subscribe using
iTUNES
or use our
RSS FEED
, or you can just simply
DOWNLOAD IT HERE
instead.