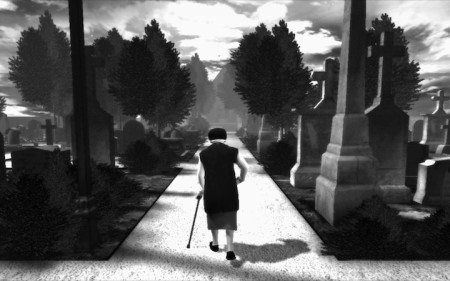 Lo cunto de li cunti
Independent developer, Tale Of Tales aims to create "emotionally rich interactive entertainment" whilst eschewing the "limitations of competitive play". In Issue 81, James, Tony and special guest Paul Rooney look at four of their games in an attempt to discuss subtext and the boundaries between video games and interactive art. Hang on, folks, it's going to get emotional.
Additional audio used in this show is as follows:
Track 1:
Komen Te Gaan
by
Gerry de Mol
Track 2:
Safe Song
by
Force & Jarboe
Track 3:
Audio Trailer
by
Gerry de Mol
Cane & Rinse 81
was edited by
Sean O'Brien
.
You can subscribe using
iTUNES
or use our
RSS FEED
, or you can just simply
DOWNLOAD IT HERE
instead.