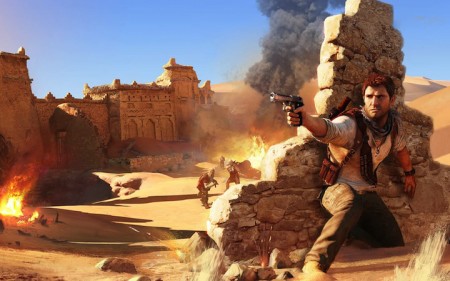 "…be careful what you wish for. It might just get you."
To coincide with the release of
The Last of Us
– and to conclude our Uncharted trilogy of podcasts – we return to 2011 and Uncharted 3: Drake's Deception. Was it all we'd hoped for and more? Leon, Tony, Jay and Sean also take a little look at Nate's Vita gaiden, Golden Abyss and hear from our brilliant correspondents.
Additional audio used in this show is as follows:
Track 1:
Badlands
by
Greg Edmonson
Track 2:
Ambushed
by
Greg Edmonson
Cane & Rinse 85
was edited by
Jay Taylor
.
You can subscribe using
iTUNES
or use our
RSS FEED
, or you can just simply
DOWNLOAD IT HERE
instead.