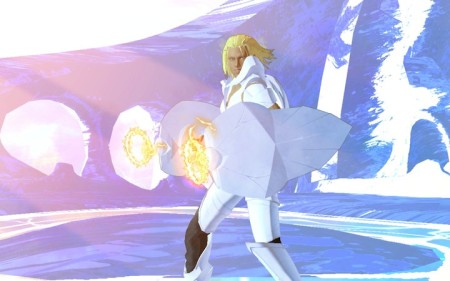 "Allow me to tell you a tale. It took place 360,000… No, 14,000 years ago."
Ignition Tokyo, with Okami's Takeyasu Sawaki at the helm, set out to tell a tale that possibly took place 360,000 years ago, or 14,000 year ago, we're not entirely sure. Drawing from christian and judaic mythology, and specifically The Book of Enoch, El Shaddai: Ascension of the Metatron combines combo driven gameplay, with a wildly creative aesthetic, to portray Enoch's mission to return the seven fallen angels to heaven. Featuring special guest Sean Bell from Midnight Resistance and Joypod.
Additional audio used in this show is as follows:
Track 1:
Theme of El Shaddai
by
Masato Koda and Kento Hasegawa
Track 2:
The Faraway Creation
by
Masato Koda and Kento Hasegawa
Cane & Rinse 91
was edited by
Sean O'Brien
.
You can subscribe using
iTUNES
or use our
RSS FEED
, or you can just simply
DOWNLOAD IT HERE
instead.