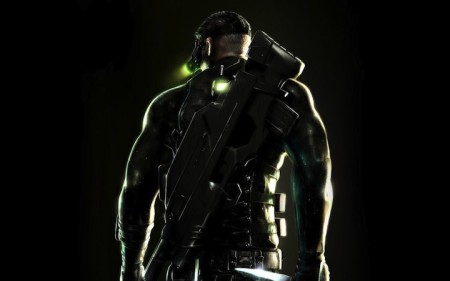 "Agh! I knew it! I knew there were ninjas around here!"
Two and a half years after they released the first of the Splinter Cell series of games in November of 2002, Ubisoft gave us, what many consider is the high-point of the series to date - Splinter Cell: Chaos Theory. James Carter, Darren Foreman and Karl Moon avoid the infra-red cameras and various armed patrols to give us their thoughts regarding the third game of the ongoing Splinter Cell series.
Additional audio used in this show is as follows:
Track 1:
The Lighthouse
by
Amon Tobin
Track 2:
Ruthless (Reprise)
by
Amon Tobin
Cane & Rinse 95
was edited by
Jay Taylor
.
You can subscribe using
iTUNES
or use our
RSS FEED
, or you can just simply
DOWNLOAD IT HERE
instead.