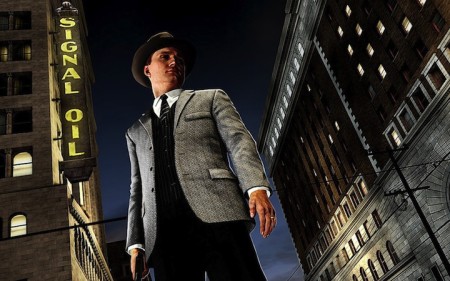 "Well you picked the right place Cole, a city that needed an honest cop like a thirsty man needed water"
After the best part of a decade in development, Team Bondi's gritty detective procedural LA Noire finally hit consoles in 2011. Leon, James, Jay and Josh pull out their curly-cornered notebooks in order to establish the truth about the game. Is there any doubt that the facial tech gave off mixed signals? Were the positive reviews nothing but a lie? Cane and Rinse community members also submit their evidence.
Additional audio used in this show is as follows:
Track 1:
Main Theme
by
Andrew Hale
Track 2:
J.J. Bop
by
Andrew Hale
Cane & Rinse 98
was edited by
Jay Taylor
.
You can subscribe using
iTUNES
or use our
RSS FEED
, or you can just simply
DOWNLOAD IT HERE
instead.