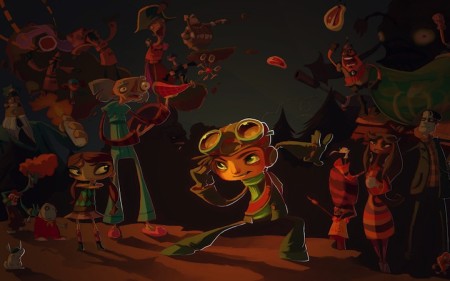 "Now hold still, this will only hurt until your brains come flying out!"
Ex-LucasArts employees Tim Schafer, David Dixon and Jonathan Menzies formed Double Fine Productions in 2000. Their first completed project was a 3D platform adventure that starts in an awfully bizarre summer camp and ends in an offal bazaar: Psychonauts. Leon, James, Josh and our faithful correspondents analyse this.
Additional audio used in this show is as follows:
Track 1:
Coach's Welcome
by
Peter McConnell
Track 2:
Emotional Baggage
by
Peter McConnell
Track 3:
Title and End Credits
by
Peter McConnell
Cane & Rinse 99
was edited by
Darren Gargette
.
You can subscribe using
iTUNES
or use our
RSS FEED
, or you can just simply
DOWNLOAD IT HERE
instead.