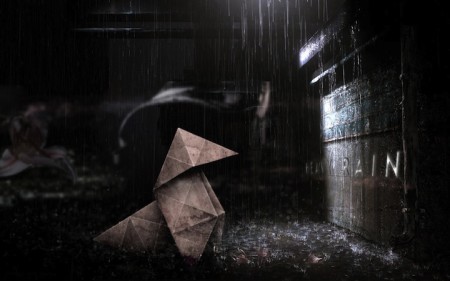 "I'm trying to keep a handle on it. But… it's difficult. It gets more and more difficult."
Concluding both our Quantic Dream series and Volume Two of the Cane and Rinse podcast, we turn our attentions to 2010′s PlayStation 3 exclusive Heavy Rain. David Cage's interactive noir certainly achieved its ambition of generating emotional responses, as you will hear from Leon, Tony, Sean and Jason… Jason! JAAASOOON! in this, our one hundredth issue.
Additional audio used in this show is as follows:
Track 1:
Last Breath
by
Normand Corbeil
Track 2:
Before the Storm
by
Normand Corbeil
Cane & Rinse 100
was edited by
Jay Taylor
.
You can subscribe using
iTUNES
or use our
RSS FEED
, or you can just simply
DOWNLOAD IT HERE
instead.