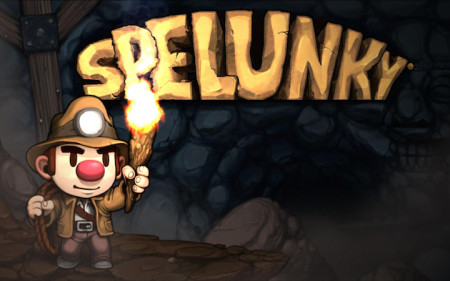 "I should never have angered that shopkeeper…"
Join us as we explore the spider-infested, alien-contested and shopkeeper-invested world of Derek Yu's 2008 and 2012 roguelike, platforming homage to the likes of Spelunker and Rick Dangerous: Spelunky. Josh, James, Darren and Sean focus their attention on the 2012 remake, as it's the game that we are, and most of you listening will probably be, most familiar with. However - do not fear - the original freeware title also gets its time in the sun.
Additional audio used in this show is as follows:
Track 1:
Title screen
by
Eirik Suhrke
Track 2:
Adventure
by
Eirik Suhrke
Track 3:
Yeti Caves
by
Eirik Suhrke
Cane and Rinse 160
was edited by
Darren Gargette
.
You can subscribe using
iTUNES
or use our
RSS FEED
, or you can just simply
DOWNLOAD IT HERE
instead.