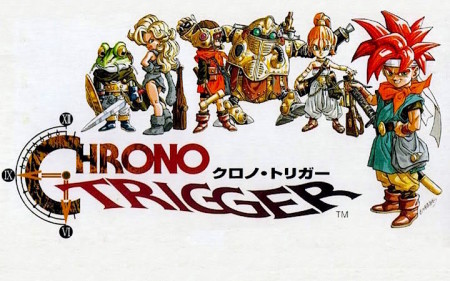 "Did you guys just come out of the closet? Get out of here!"
In 1995 a Square Soft development 'Dream Team' launched an epochal RPG for the Super Famicom/SNES. Chrono Trigger has since time-travelled its way to PlayStation, DS and mobiles, but does it retain an ageless charm? Leon, Brian, Josh and returning guest Simon Cole – along with help from our community contributors – bathe in the sumptuous 16-bit atmosphere of this twenty-year-old genre staple.
Music used in this issue:
Track 1:
Robo's Theme
by Yasunori Mitsuda
Track 2:
Battle
by Yasunori Mitsuda
Cane and Rinse 166
was edited by
Jay Taylor
.
You can subscribe using
iTUNES
or use our
RSS FEED
, or you can just simply
DOWNLOAD IT HERE
instead.