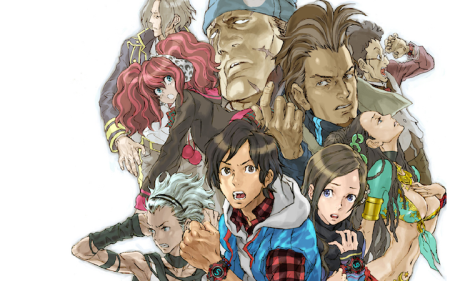 "The dark, reddish-black pool of blood… The scattered pieces of flesh… Organs strewn across the floor like the blossoming of a grotesque flower…"
It's a sadistic and mind-bending romp through sci-fi horror as Ryan Hamann, James Carter, and Karl Moon discuss their journeys through the perilous and mysterious 999: Nine Hours, Nine Persons, Nine Doors. Its intricate story is carefully dissected and gameplay debated by the three morphically-linked hosts. So grab some Ice-9 on a hot summer afternoon and join us as we examine 999, read contributions from the community, and, of course, read a selection of Santa Word Reviews.
Additional audio used in this show is as follows:
Track 1:
Extreme Extrication
by Shinji Hosoe
Track 2:
Recollection
by Shinji Hosoe
Cane and Rinse 184
was edited by
Ryan Hamann
.
You can subscribe using
iTUNES
or use our
RSS FEED
, or you can just simply
DOWNLOAD IT HERE
instead.