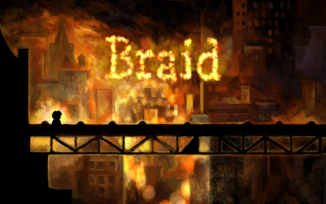 "Tim is off on a search to rescue the Princess. She has been snatched by a horrible and evil monster. This happened because Tim made a mistake."
Josh, Tony, Darren and new contributor Brian Edwards discuss their opportunity to indulge in the common fantasy of being able to reverse all your mistakes, in Jonathan Blow's 2008 Summer of Arcade release,
Braid
. How important was this title in shaping the industry as it is today? What do we feel about the games subtext and symbolism? Were any of us willing to wait that long to get that star? All those questions and more found within
Music used in this issue:
1.
Downstream
by Shira Kammen
2.
Maenam
by Jami Sieber
3.
Lullaby Set
by Pam Swan
Cane and Rinse 328
was edited by
Ryan Hamann
.
Each issue of The Cane and Rinse podcast is available a week early through our Patreon for just $1 a month
You can subscribe using
iTUNES
or use our
RSS FEED
, or you can just simply
DOWNLOAD IT HERE
instead.