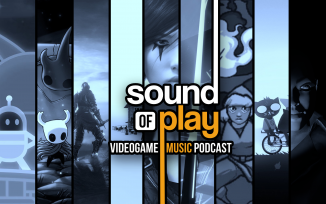 Joining
Leon Cox
(@ratsoalbion) for Sound of Play 163 is Cane and Rinse contributor
Jacob Geller
(@yacobg42)
What we aim to bring you with Sound of Play is a diverse sample of some of our favourite pieces from the many air-punching, spine-tingling, tear-jerking and grin-inducing videogame soundtracks we've heard over the years.
Track listing for this show is as follows:
1:
Beat Saber
by Jaroslav Beck – Beat Saber, 2018
2:
Crossroads
by Christopher Larkin – Hollow Knight, 2017
3:
Die Anywhere Else
by Alec Holowka and Scott Benson – Night in the Woods, 2017
4:
Lorian, Elder Prince & Lothric, Younger Prince
by Yuka Kitamura – Dark Souls III, 2016
5:
Crypteque (Shopkeeper)
by Danny Baranowsky – Crypt of the NecroDancer, 2015
6:
Nova Limits
by Ryan Henwood featuring Adam Axeby – Lovers in a Dangerous Spacetime, 2015
7:
Shutter
by Ryan Roth – The Beginner's Guide, 2015
8:
Pool Gaze
by Cosmo D – The Norwood Suite, 2017
9:
The View District
by Solar Fields – Mirror's Edge Catalyst, 2016
Sound of Play: 163
was edited by
Jay Taylor
Remember, it's not just about what we like, so venture over to the thread at the top of this forum and put forward your own suggestions so that we might include them in future shows.
You can subscribe using
Apple Podcasts
or you can just simply
download from here
instead.