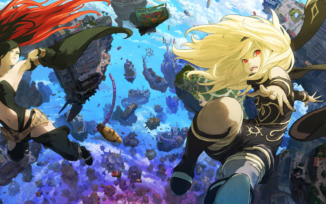 "A red apple fell from the sky…"
Getting used to a whole new town is tough for anyone – but when you also have gravity powers, more problems than just learning the street layout are sure to land in your lap. Join Charlotte, Jay, James, and Leah as they discuss whether the high-flying of Gravity Rush 2 is worth the path you need to tread (soar?) to get there.
Music used in this issue:
1.
Title Menu
by Kohei Tanaka
2.
A Red Apple Fell From The Sky
by Kohei Tanaka
Cane and Rinse 353
was edited by
Jay Taylor.
Remember, you can get an extended Cane and Rinse podcast a week early by supporting our Patreon for just $1 a month
You can subscribe using
iTUNES
or use our
RSS FEED
, or you can just simply
DOWNLOAD IT HERE
instead.