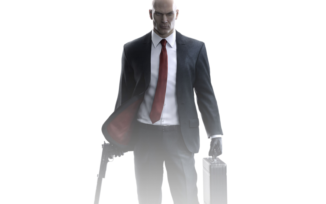 "Sir, don't sneak around like that, it makes you look suspicious."
Join Josh, Brian, Jon and James as they go undercover at IO Interactive. What will they find out whilst inside? Who is the shadowy figure that sent them there? And why do they all have barcodes on the back of their bald heads? These questions and more, as we discuss 2016's HITMAN.
Music used in this issue:
1. A World Of Assassination by Niels Bye Nielsen
2. Mission Accomplished by Niels Bye Nielsen
Cane and Rinse 354
was edited by
Ryan Hamann.
Remember, you can get an extended Cane and Rinse podcast a week early by supporting our Patreon for just $1 a month
You can subscribe using
iTUNES
or use our
RSS FEED
, or you can just simply
DOWNLOAD IT HERE
instead.