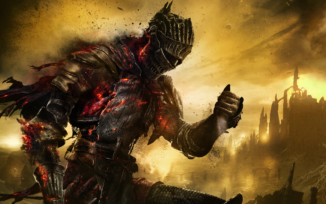 "Ashen One, hearest thou my voice still?"
In March 2016, FromSoftware released Dark Souls III, their fourth game in the space of little more than two years. Jacob, James, Jon and Josh delve into the darkest catacombs of Carthus and climb to the loftiest spires of Irithyll to discover whether such quick cycles of iteration are a recipe for sequel success or franchise failure.
Music used in this issue:
1. .
Main Theme
by Yuka Kitamura
2.
Epilogue (Ending Credits, The Ringed City)
by Yuka Kitamura
Cane and Rinse 361
was edited by
Jay Taylor.
Remember, you can get an extended Cane and Rinse podcast a week early by supporting our Patreon for just $1 a month
You can subscribe using
iTUNES
or use our
RSS FEED
, or you can just simply
DOWNLOAD IT HERE
instead.