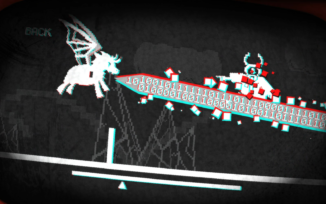 "INSERT YOUR SOUL TO CONTINUE."
Obviously it's a simple game about breeding and dressing up cute ponies. Or is it? In the spirit of the Holy Crusaders, Leon, Brian, Charlotte, Jacob and a team of community contributors have their souls sucked into Satan's multigenre arcade machine.
Creator Daniel Mullins supplied us us a Three Word Review of his own game for the show, but unfortunately it arrived too late to be included in the recording. Here it is anyway: "Satan. Likes. Ponies."
Music used in this issue:
1.
Enter Pony
by Jonah Senzel
2.
Escape
by Jonah Senzel
Cane and Rinse 366
was edited by
Ryan Hamann
Remember, you can get an extended Cane and Rinse podcast a week early by supporting our Patreon for just $1 a month
You can subscribe using
iTUNES
or use our
RSS FEED
, or you can just simply
DOWNLOAD IT HERE
instead.