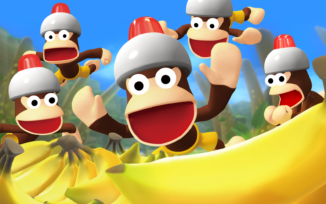 "It works. It actually works!"
We revel in two decades of recapturing rampant primates by casting our net over the original Ape Escape (aka Saru! Getchu!). Leon, Brian, Charlotte and Tony use all the gadgets at their disposal to round up hundreds of the naughty monkeys and report back with their time-hopping field studies. We also hear from members of the Cane and Rinse community on this PlayStation era, Dual Shock controlled action stealth puzzle platformer.
Music used in this issue:
1.
Ape Escape!
by Soichi Terada
2.
Credits 1
by Soichi Terada
Cane and Rinse 370
was edited by
Jay Taylor
Remember, you can get an extended Cane and Rinse podcast a week early by supporting our Patreon for just $1 a month
You can subscribe using
iTUNES
or use our
RSS FEED
, or you can just simply
DOWNLOAD IT HERE
instead.