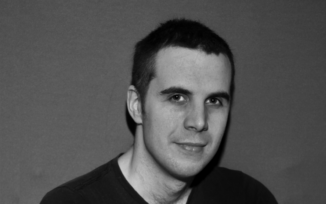 IIn this Interview Extra episode, Charlotte chats to Benn Powell about the ins and outs of designing randomisers for REmake Remastered and the remake of Resident Evil 2. Is your heart's desire a dozen Lisa Trevors in your RE game, or do you yearn for nothing but a swarm of bees? The choice is yours, thanks to Benn's hard work in adding an element of surprise to your favourite spooky zombie game!
Benn (@bennpowell) has been developing games for many years, working at Team17 as a programmer on Worms Revolution and designing his own puzzle game, Operator Overload. Thanks to the support of a few Resident Evil speedrunners looking for a novel horror experience, Benn now devotes a huge chunk of his time to mapping out randomisers for the series. As Charlotte (@ccuttsgames) learnt, his door randomiser for REmake literally required plotting a detailed map, retracing the steps of Capcom and perhaps of Oswell E. Spencer himself…
The interview covers a range of topics such as developing mods in an ethical fashion, the harsh world of indie development and Benn's favourite blooper reel footage from testing his mods. If you want to learn how mods read the memory of the game and even deter piracy, give our interview a listen!
You can subscribe using
iTUNES
or use our
RSS FEED
, or you can just simply
DOWNLOAD IT HERE
instead.