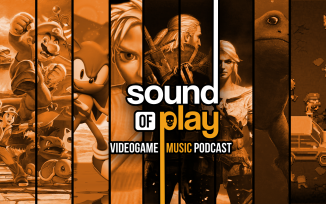 It's Halloween once more, and that means that the Sound of Play studio is being haunted by the meddlesome Huell Wuthering as he auditions for a permanent spot on the Cane and Rinse network. Huell shares his audition tapes with anyone who will listen, and today that unfortunate task falls on Jacob Geller.
Music used in this podcast:
1. Disquieting Shadow by Jun Senoue – Sonic Heroes, 2003
2. Crivens' Theme by Grant Kirkhope – Grabbed by the Ghoulies, 2003
3. Ladies of the Woods by Marcin Przybylowicz & Percival – The Witcher 3: Wild Hunt, 2015
4. Mad Monster Mansion by Grant Kirkhope – Super Smash Bros. Ultimate, 2019
5. Return by The Working Parts – They Breathe, 2014
6. A Requiem (Ending) by Kenichi Matsubara, Satoe Terashima, & Kouji Murata, 1987
7. Stop and Smell the Flesh by Joey Grady – Death Road to Canada, 2016
Sound of Play 222
was edited by
Ryan Hamann
You can subscribe using
Apple Podcasts
or you can just simply
download from here
instead.