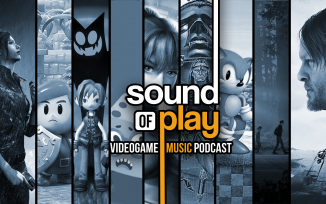 Joining Leon Cox, in this week's Sound of Play podcast is Cane and Rinse team contributor Leah Haydu
Music used in this podcast:
. Ending and Staff Credits by Ryo Nagamatsu (original by Minako Hamano) – The Legend of Zelda: Link's Awakening, 2019
2. Vampire Evil King Battle by Jun-Ichi Doi/Takamitsu Kajikawa/Yoshikazu Kawatani/Toda Kazuhide/Toshiaki Murata – Okage: Shadow King, 2001
3. Fighting Chance by Chipzel – Dicey Dungeons, 2019
4. Starlight Zone by Masato Nakamura – Sonic the Hedgehog, 1991
5. Free Spirits by Jonathan Morali – Life Is Strange 2, 2019
6. Praying Hands (Cloud Castle) by Hidehiro Funauchi – Castlevania II: Belmont's Revenge, 1991
7. Looming Dread by Shusaku Uchiyama/Zhenlan Kang – Resident Evil 2, 2019
8. Japan Midboss – Hardcore to the Brain by Yoshitaka Hirota/Yasunori Mitsuda/Kenji Ito – Shadow Hearts II, 2004
9. BB's Theme by Ludvig Forssell, vocal by Jenny Platt – Death Stranding, 2019
Sound of Play 225
was edited by
Jay Taylor
You can subscribe using
Apple Podcasts
or you can just simply
download from here
instead.