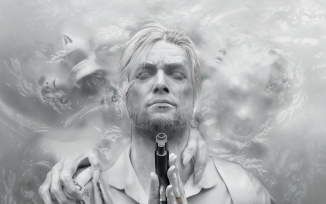 "Fear… radiates from you. It's beautiful, but not yet finished."
Having sunken into a drunken stupor since the previous Tango Gameworks title, the lure of jacking back into the STEM for The Evil Within 2 is enough to rouse us from our squalor. Leon, Jacob, Leah and Michiel sneak around Union until their knees give out, plus we hear from the Cane and Rinse community - for there is Evil Within, too...
Music used in this issue:
1.
Where It All Begins
- Masatoshi Yanagi
2.
Ordinary World
- The Hit House (original by Duran Duran)
Cane and Rinse 396
 was edited by Jay Taylor
Remember, you can get an extended Cane and Rinse podcast a week early by supporting our Patreon for just $1 a month
You can subscribe using
iTUNES
or use our
RSS FEED
, or you can just simply
DOWNLOAD IT HERE
instead.