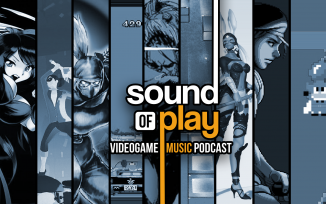 No-one's joining Leon Cox, in Sound of Play 228 as this is the week he gets to pick all the tunes for a change!
Music used in this podcast:
1. BGM 3 (Lady Madonna) by Tsukasa Masuko (original by Lennon–McCartney) – Bomb Jack, 1984
2. GO FOR IT! By Gonzalo Varela – Fight'N Rage, 2017
3. Lowtown by Hitoshi Sakimoto/Hayato Matsuo/Masaharu Iwata – Final Fantasy XII: The Zodiac Age, 2017
4. Stage 4 – Alley ~ Office (Parking Block) by Hiroyuki Iwatsuki – Ninja Saviors: Return of the Warriors, 2019
5. Clair de lune by Daniel Olsén, composed by Claude Debussy – Sayonara Wild Hearts, 2019
6. Main Theme (Korobeiniki) by Teruo Taniguchi – Tetris 99, 2019
7. Driver's Megamix Vol.1 by Chibi-Tech, originals by Hiroshi Kawaguchi – SEGA AGES Out Run, 2018
8. Sneaky Driver by Bill Kiley – Katana ZERO, 2019
9. Area 1 – Perimeter by Savaged Regime (Daniel Bärlin) – Xeno Crisis, 2019
Sound of Play 228
was edited by
Jay Taylor
You can subscribe using
Apple Podcasts
or you can just simply
download from here
instead.