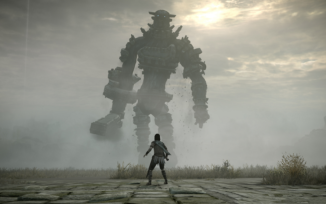 "Raise thy sword by the light, and head to the place where the sword's light gathers."
The Cane and Rinse podcast returns to The Forbidden Lands with a thorough examination of Bluepoint's 2018 Shadow of the Colossus remake. Scale this colossal game with Ryan, Rich, Jacob, and Brian, along with contributions from the Cane and Rinse community. For more history and opinions about Shadow of the Colossus' original release, you can trek all the way back to Cane and Rinse issue 4, where it was covered alongside Ico in a Team Ico double-feature.
Music featured in this podcast:
1.
Prologue ~ To the Ancient Land ~
by Kow Otani
2.
Revived Power ~Battle Theme~
by Kow Otani
Cane and Rinse 406
edited by Jay Taylor
Remember, you can get an extended Cane and Rinse podcast FOUR WEEKS EARLIER by supporting our Patreon for just $2 PER MONTH
You can subscribe using
iTUNES
or use our
RSS FEED
, or you can just simply
DOWNLOAD IT HERE
instead.