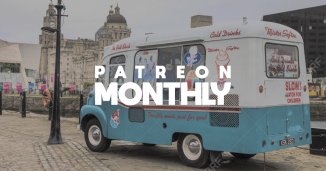 This month we dedicate an entire almost three hour podcast to talking about the chocolate digestive, its place in biscuit history and the legacy of this humble giant of flour-based baked food product.
Only kidding!
We talk rice cookers and umami, the PS5, Resident Evil Village, answer a couple more of your questions, orange chocolate Twirls and ice cream van jingles.
Peace!*
https://www.patreon.com/caneandrinse
*Apologies, only just realised that I hadn't posted this last month!