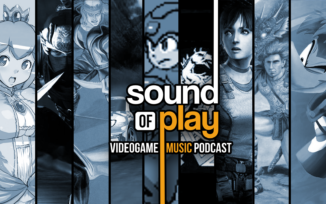 For this week's Sound of Play Leon Cox goes it alone for an almost all-request show.
What we aim to bring you with Sound of Play is a diverse sample of some of our favourite pieces from the many air-punching, spine-tingling, tear-jerking and grin-inducing videogame soundtracks we've heard over the years.
Music used in this podcast:
1. Theme by Tommy V. Dunbar – Archon: The Light and the Dark, 1983
2. Metro City Slums by Manami Matsumae/Yoshihiro Sakaguchi/Yasuaki Fujita/Hiromitsu Takaoka/Yoko Shimomura/Junko Tamiya/Harumi Fujita – Final Fight, 1989
3. Frozen Battle by Iku Mizutani/Koichi Yamanishi – Dragon Fighter, 1992
4. Obscure by Daiki Kasho – Gran Turismo 3: A-spec, 2001
5. Training Facility Main Theme by Seiko Kobuchi – Resident Evil 0, 2002
6. Lyric by Ryo Koike/Wakana Hara – Ninja Gaiden, 2004
7. Fury Volcano 1 by Akira Fujiwara – Super Princess Peach, 2005
8. Galaxy Man by Yu Shimoda – Mega Man 9, 2008
9. Drums of the Enemy/Learning with Rayman by Rémi Gazel – Rayman, 1995
Sound of Play 201
was edited by
Jay Taylor
You can subscribe using
Apple Podcasts
or you can just simply
download from here
instead.