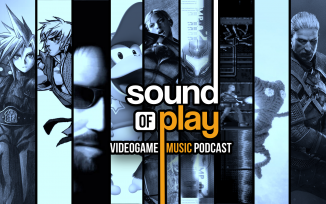 Welcome to our weekly podcast dedicated to videogame music – Sound of Play
Nobody's joining host Leon Cox for Sound of Play 146 as it's comprised entirely of community contributions from Mauricio MM, Todinho, seansthomas, KSubzero1000, Mikeleddy83, Mechner, David Wagner, rob25x and FollowMyRuin.
Track listing for this show is as follows:
1:
Whispers of Oxenfurt
by Mikolai Stroinski – The Witcher III: Wild Hunt, 2015
2:
The Great North Cave
by Nobuo Uematsu – Final Fantasy VII, 1997
3:
Stage 1
by Matt Furniss – Alien3, 1992
4:
Main Title
by Kenji Yamamoto – Metroid Prime 2: Echoes, 2004
5:
Dudley's Theme – You Blow My Mind
by Hideki Okugawa – Street Fighter III: Third Strike, 1999
6:
Jack's Theme
by Richard Jacques – Headhunter, 2001
7:
Darkmoon Caverns
by David Wise – Diddy Kong Racing, 1997
8:
Sad But True
by Akihiko Narita – Resident Evil 5, 2009
9:
Halling
by Henrik Oja and Frida Johansson – Unravel, 2016
Sound of Play: 146
was edited by
Jay Taylor
Remember, it's not just about what we like, so venture over to the thread at the top of this forum and put forward your own suggestions so that we might include them in future shows.
You can subscribe using
Apple Podcasts
or you can just simply
download from here
instead.