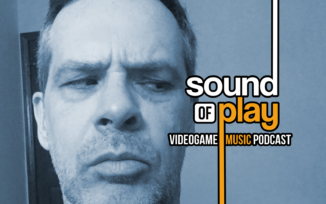 Hosts Ryan Hamann and Darren Gargette are joined by the legendary composer Grant Kirkhope, as he talks about his work with Rare and beyond! From the plucky Banjo to a sound that is Beyond Earth, Kirkhope brings a wide array of tracks to share with Sound of Play listeners as he tells stories about working in a converted chicken coop at Rare to being contacted by Nintendo for Super Smash Bros. Ultimate.
What we aim to bring you with Sound of Play is a diverse sample of some of our favourite pieces from the many air-punching, spine-tingling, tear-jerking and grin-inducing videogame soundtracks we've heard over the years.
Music used in this podcast:
1. Peach's Castle by Grant Kirkhope – Mario + Rabbids Kingdom Battle, 2017
2. Fungi Forest – Mushroom Stem / Mushroom Top by Grant Kirkhope – Donkey Kong 64, 1999
3. Skeletons by Grant Kirkhope – Grabbed by the Ghoulies, 2003
4. Sunrise Whisper by Grant Kirkhope – Viva Piñata: Trouble in Paradise, 2008
5. Balor by Grant Kirkhope – Kingdoms of Amalur: Reckoning, 2012
6. Fractal Aquilon by Grant Kirkhope – Sid Meier's Civilization: Beyond Earth – Rising Tide, 2014
7. Core Hunting by Grant Kirkhope – Dropzone (2016), 2016
8. Spiral Mountain by Grant Kirkhope – Super Smash Bros. Ultimate, 2019
Sound of Play 207
was edited by
Ryan Hamann
You can subscribe using
Apple Podcasts
or you can just simply
download from here
instead.