"Stop praying. This is pathetic."
Asura's Wrath doesn't so much defy description as demand a lengthy one: The game, produced by CyberConnect2 (best known for the .hack and Naruto series' as well as Solatorobo on the DS and Silent Bomber on the original PlayStation), is a pseudo-episodic Hindu/Buddhist cosmology and anime inspired revenge romp comprising of arena brawler, on-rails shooter and extended QTE sections! Leon, Tony, Darren Forman and James Carter max out their synchronic rate and burst furiously into action.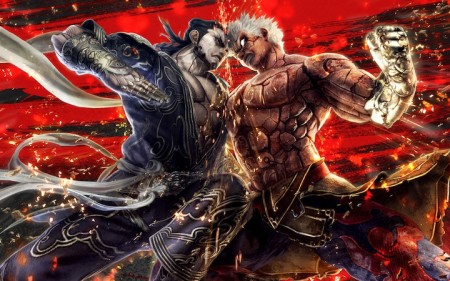 Music used in this show is as follows:
Track 1: In Your Belief (Prologue) by Kaoru Wada (vocal by Tomoyo Mitani)
Track 2: Retaliation by Chikayo Fukuda
Track 3: Solemn by Chikayo Fukuda
Cane & Rinse 53 was edited by Sean O'Brien
Do you have an opinion about this particular game or maybe about our podcast in general? The why not venture into our forum and leave us your feedback. Whilst there you can also interact with our ever-growing and friendly community, discuss the past, present and future of videogames (and other stuff too!) and perhaps arrange some games with like-minded individuals. Sound good? Then come and say hello at The Official Cane & Rinse Forum.
Podcast (podcast-mp3): Play in new window | Download (Duration: 1:50:48 — 101.5MB)