"Hurry! Before Mizrabel uses her powers of illusion to make herself look like Minnie, and make Minnie look evil like her"
Leon, Tony, Darren Gargette and special guest/Mega Drive (Genesis) guru Dan Clark of the AI Bots podcast return to the 16-bit era for a retrospective on these three SEGA AM7 productions for Disney featuring Mickey & Donald. We delve deep into the murky world of their development and also take a look at some of the other Disney platformers of the era. Naturally the icing on the cake is your correspondence and Three Word Reviews. ALAKAZAM!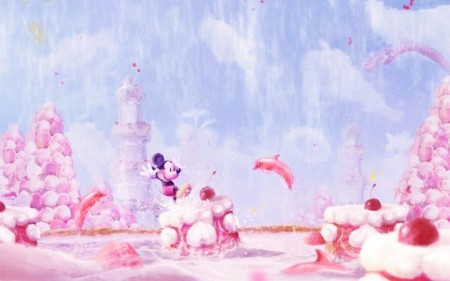 Music used in this show is as follows:
Track 1: Forest Door by Tokuhiko "Bo" Uwabo
Track 2: Duckburg by Tokuhiko "Bo" Uwabo
Cane & Rinse 54 was edited by Darren Gargette
Do you have an opinion about this particular game or maybe about our podcast in general? The why not venture into our forum and leave us your feedback. Whilst there you can also interact with our ever-growing and friendly community, discuss the past, present and future of videogames (and other stuff too!) and perhaps arrange some games with like-minded individuals. Sound good? Then come and say hello at The Official Cane & Rinse Forum.
Podcast (podcast-mp3): Play in new window | Download (Duration: 1:46:22 — 97.4MB)