"That's the second biggest monkey head I've ever seen!"
LucasArts (nee Lucasfilm Games) discovered buried treasure with their swashbuckling 1990 point-and-clicker, The Secret of Monkey Island. The Cane and Rinse crew of Leon, Brian, Karl, Ryan and a galley full of contributors don their fanciest pants and recall their time insult swordfighting on Melee Island(TM), the uneventful yet explosive voyage aboard the Sea Monkey and eventually exploring the lava-filled depths of the fabled Monkey Island itself, with nothing but the company of a disembodied head. So you want to be a pirate, eh? You look more like a flooring inspector.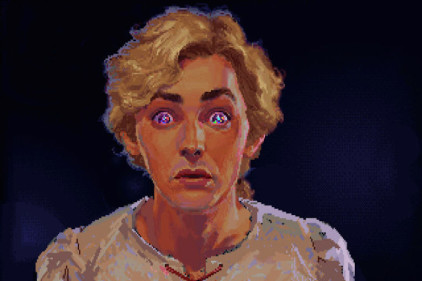 Music used in this issue:
Track 1: Opening Theme by Michael Land and Patrick Mundy.
Track 2: Le Chuck's Theme by Michael Land and Patrick Mundy.
Cane and Rinse 192 was edited by Jay Taylor
Do you have an opinion about this particular game or maybe about our podcast in general? Then why not venture into our forum and leave us your feedback. Whilst there you could also interact with our ever-growing and friendly community, in discussing past, present and future video games (and lots of other stuff too!) and perhaps even arrange some games with like-minded individuals. Sound good? Come and say hello at The Official Cane and Rinse forum
Audio clip: Adobe Flash Player (version 9 or above) is required to play this audio clip. Download the latest version here. You also need to have JavaScript enabled in your browser.
Podcast: Download (Duration: 2:00:02 — 96.3MB)