Welcome once again to our podcast about our favourite videogame music – Sound of Play.
For many of us, it's hard to think of almost any videogame without our minds conjuring up the music that accompanied it.
Over the decades they've evolved from simplistic monaural beeps and bloops to full orchestral scores recorded in 7.1 surround, but from their earliest days right up to today, soundtracks have played an integral part of our memories of the games we played, and the times in our lives when we were playing them.
What we aim to bring you with Sound of Play is a diverse sample of our favourites pieces from the many air-punching, spine-tingling, tear-jerking and grin-inducing videogame soundtracks we've heard over the years.
Of course it's not just about what we like, so if you venture over to our forum at caneandrinse.com you can put forward your favourites and we'll start to include a selection in the playlist for each show.
This show's presenters were: Leon Cox, Sean O'Brien and Ryan Hamann.
Community contributors were: Flabyo, maygaess and Traktorion.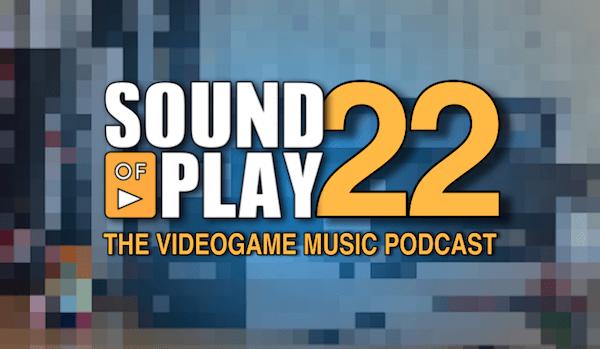 Track listing for this show is as follows:
Track 1: Character Select by Robin Beanland – Jet Force Gemini, 1999
Track 2: Voodoo, Roots 'n Grog (OCRemix) by Diggi Dis (originally Michael Land & Patrick Mundy) – The Secret of Monkey Island, 1990 (remix 2011)
Track 3: Main Theme by Harry Gregson-Williams – Call of Duty 4: Modern Warfare, 2007
Track 4: Debris by Hitoshi Sakimoto – Radiant Silvergun, 1998
Track 5: Sanchez the Outlaw by Clint Bajakian – Outlaws, 1997
Track 6: A Pirate I Was Meant to Be by Michael Land – The Curse of Monkey Island, 1997
Track 7: Where is it going? by Jasper Byrne – Lone Survivor, 2012
Track 8: BGM2 by Shinji Hosoe and Kazuo Noguchi – Assault, 1988
Track 9: The Civil War Country by Revo – Bravely Default, 2012
Sound of Play: 22 was edited by Jay Taylor.
Podcast (sound-of-play): Download (Duration: 1:02:34 — 14.6MB)
Subscribe: Apple Podcasts | RSS