Welcome once again to our podcast about our favourite videogame music – Sound of Play.
For many of us, it's hard to think of almost any videogame without our minds conjuring up the music that accompanied it.
Over the decades they've evolved from simplistic monaural beeps and bloops to full orchestral scores recorded in 7.1 surround, but from their earliest days right up to today, soundtracks have played an integral part of our memories of the games we played, and the times in our lives when we were playing them.
What we aim to bring you with Sound of Play is a diverse sample of our favourites pieces from the many air-punching, spine-tingling, tear-jerking and grin-inducing videogame soundtracks we've heard over the years.
Of course it's not just about what we like, so if you venture over to our forum at caneandrinse.com you can put forward your favourites and we'll start to include a selection in the playlist for each show.
This show's presenters were: Leon Cox and Jay Taylor.
Community contributors were: Peatear, Paps Fritas, Doms Beard, Ash, Papapishu, Solm, The Sniper Gecko, Beck and David Hartley.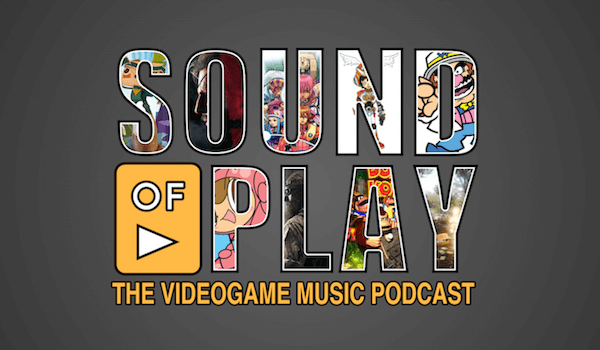 Track listing for this show is as follows:
Track 1: The Whole New World by Hideaki Kobayashi and Fumie Kumatani – Phantasy Star Online, 2000
Track 2: Jimmy's Aerobics by Takeru Kanazaki and Kenichi Nishimaki – WarioWare D.I.Y., 2009
Track 3: Quiet's Theme by Akihiro Honda, lyrics by Ludvig Forssell, vocal by Stefanie Joosten – Metal Gear Solid V: The Phantom Pain, 2015
Track 4: Boku No Chikyu Bokura no Chikyu by Masaru Shiina – Mr Driller: Drill Land, 2002
Track 5: The Legendary Theme (Acoustic) by Tomohiro Harada – Gitaroo Man, 2002
Track 6: Watch Your Corners by Ramin Djawadi – Medal of Honor, 2010
Track 7: All the Earth by Jessica Curry – Everybody's Gone to the Rapture, 2015
Track 8: The Orchards by Kenneth C M Young and Brian D'Oliveira – Tearaway, 2013
Track 9: The DK Rap by Grant Kirkhope – Donkey Kong 64, 1999
Sound of Play: 24 was edited by Jay Taylor.
Podcast (sound-of-play): Download (Duration: 49:24 — 11.6MB)
Subscribe: Apple Podcasts | RSS