So get this, right? Apparently, Arthurian figures Sir Lancelot du Lac and sorceress Morgan le Fey were bound and made immortal by Merlin's magic when he cursed the latter to eternal life in the form of a dog, for her crimes against Camelot and her brother Arthur.
Now the duo finds themselves in 1888 London, in search of the ripper of Whitechapel, with both legendary personalities harbouring motives of their own to do so.
This is the rather intriguing premise of the recently released graphic adventure Dance of Death: Du Lac and Fey, by Jessica Saunders' Salix Games.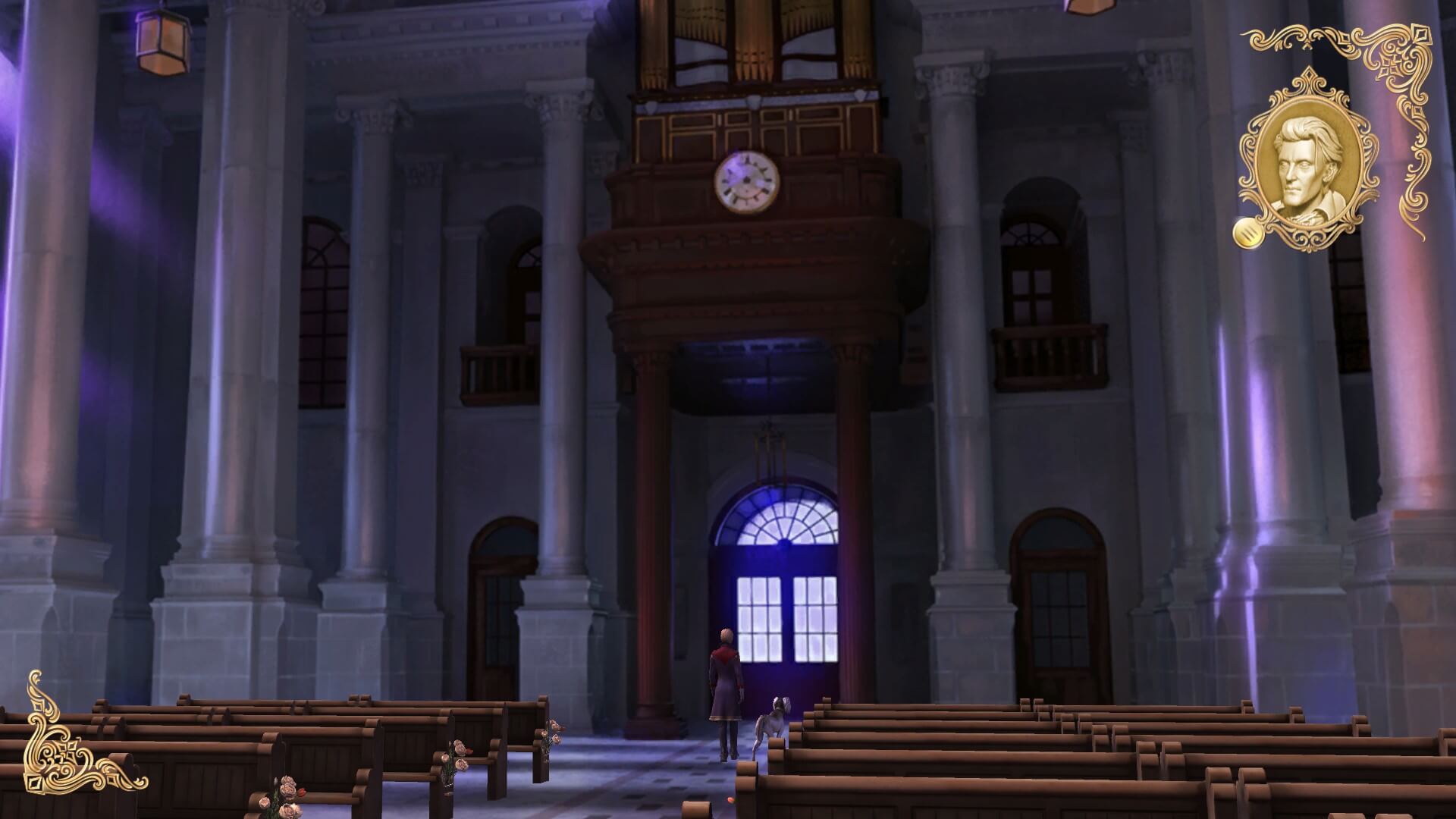 This being a supernatural detective story about the hunt for a historical serial killer, featuring characters of legend, you might expect Dance of Death to be tied together by clue searching and brain teasing conundrums, but director Jessica Saunders aimed to create a narrative experience that anyone could play through without getting stumped, first and foremost.
So instead, progress is mostly driven by finding the correct character and initiating branching conversations with them, with the outcome of the game being based on the relationships your dialogue decisions create between the three controllable protagonists: Du Lac, Fey and the ripper's supposed last victim, Mary Kelly. Though through the course of the adventure, there are a small number of instances where progress is blocked by timing based mini games and mixing of chemicals to create medicine or subdue an adversary.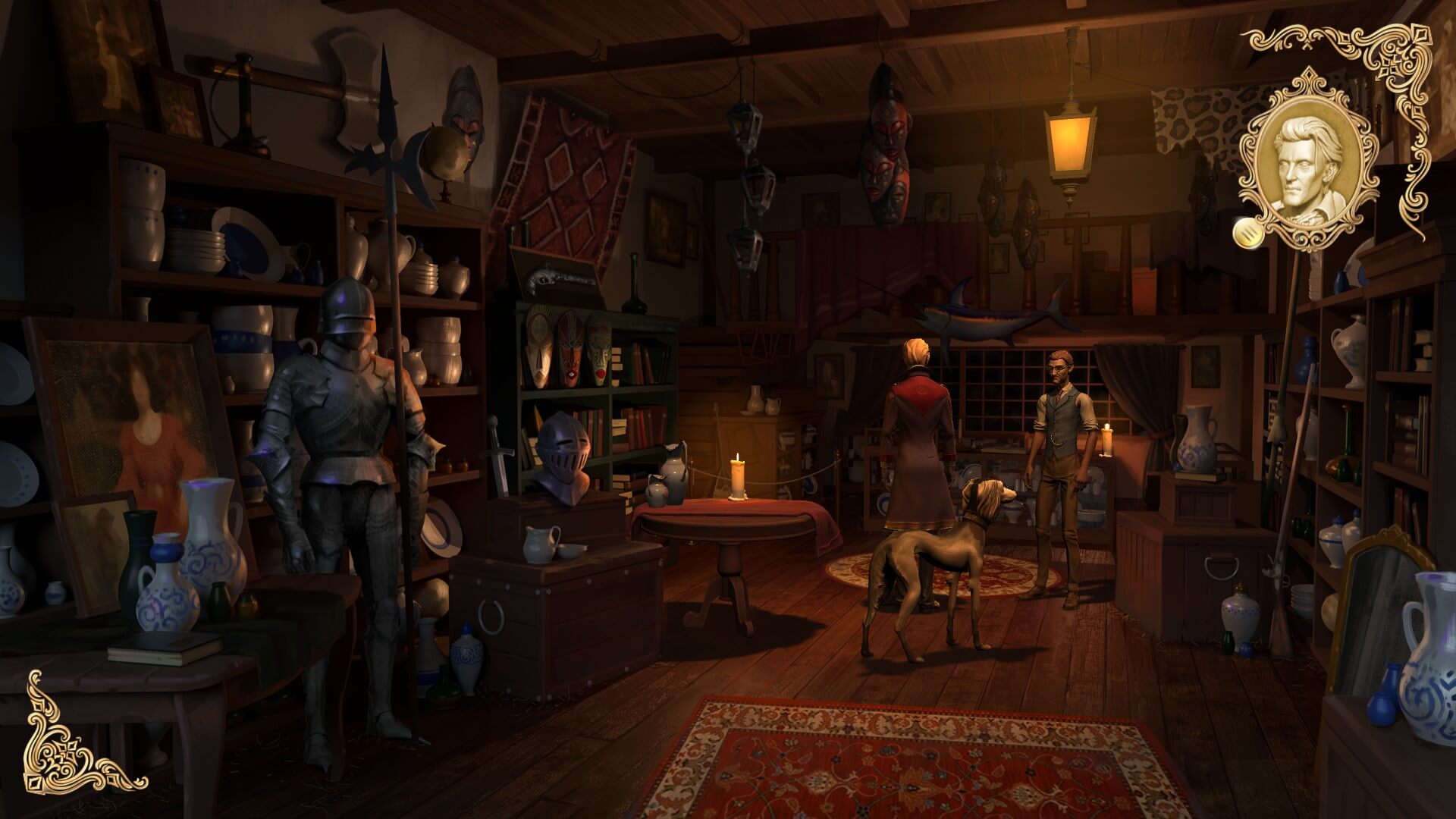 Perhaps due to the choices the player can make, the plot of Dance of Death doesn't always flow in the most logical or even comprehensible way, with the cliff-hanger-like conclusion being delivered in an extraordinarily mystifying manner, but the writing of especially the three main characters is generally very strong, with Fey and Mary perhaps stealing the show a bit from brave Sir Lancelot; a manipulated gentleman, tormented by his own immortality and at least initially unconsciously burdened by the heroic, idealistic concept of a man he eternally needs to live up to.
For a once scheming sorceress who now walks the earth on four furry legs, Fey is a surprisingly human character, with both her strengths and shortcomings laid bare and Mary is an energetic, put-your-best-foot-forward survivalist with a good heart, who tries her hardest to avoid reliving her tragic past. The performances of voice actors Perdita Weeks, Alexandra Roach and Gareth David-Lloyd contribute to the convincingly realised characters in no small part, either.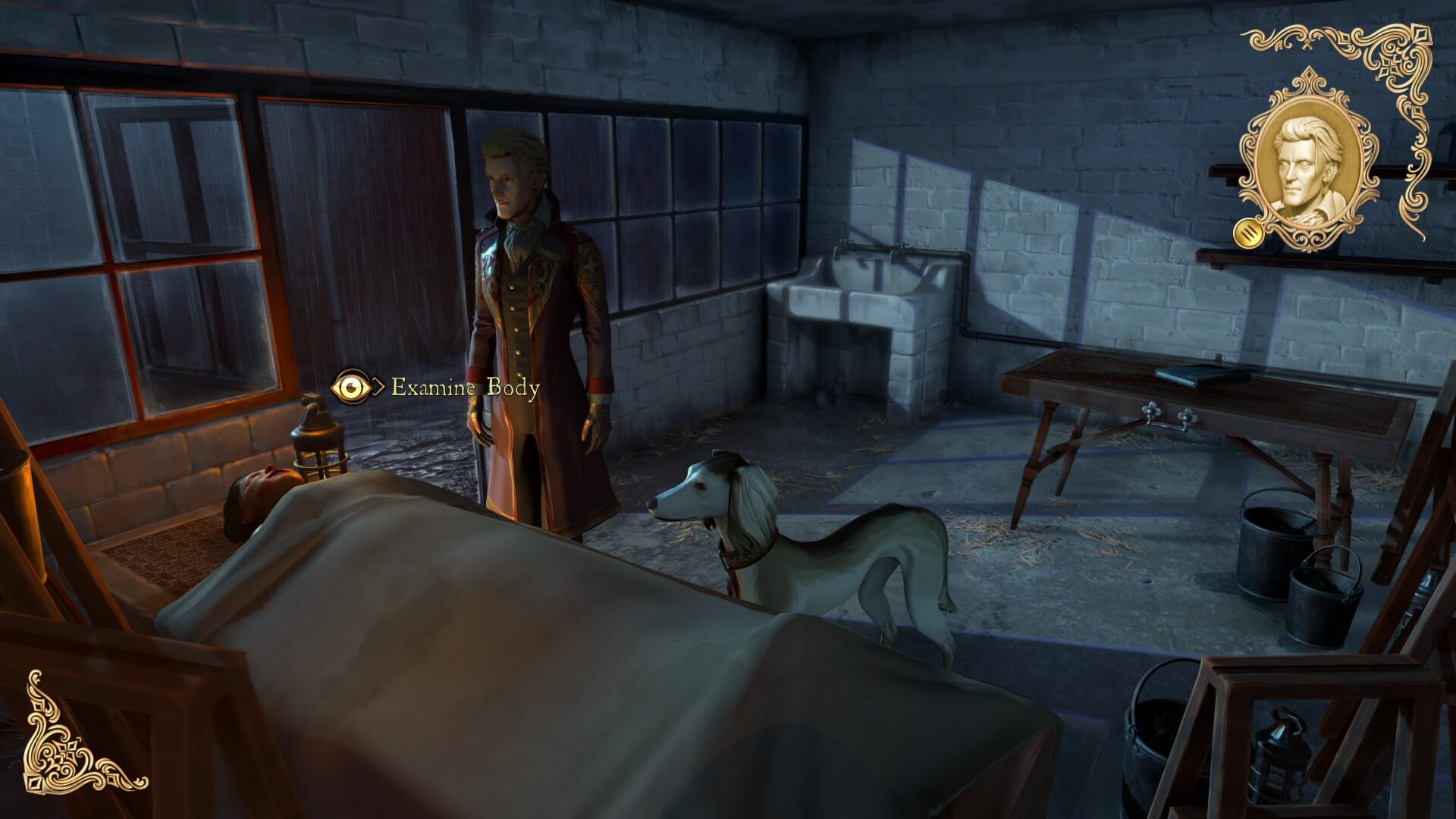 At set times in the game you control either a single person out of the three or one of the two bipedal characters in tandem with Fey, where a click on the top right character portrait lets you assign the lead to either canine or human. This comes in handy when you need to speak with the animals that inhabit the game world, something only Fey is able to do.
As is typical when I play games with branching dialogue options, I tend to roleplay a bit and pick lines and responses that partly match my sentiment and partly fit my view of who the character is and thus feel natural to me. As a result, I sometimes, through a seemingly innocuous remark, find myself having walked down a path that I otherwise had tried to avoid walking down on. My playthrough of Dance of Death: Du Lac and Fey was no exception and a single sarcastic quip of Fey turned out to sour the erstwhile warm relationship between her and Mary enough to where following dialogue options were all rather negative in tone and ended in what I couldn't describe in any other way than an anticlimactic climax.
Oh well, this type of thing comes with the territory and when it happens, you can't do much else aside from accepting responsibility for your decisions and letting the rest of the story run its course.
Artistic, painterly backgrounds and a subtle and delicate, largely piano-driven score, draw you into the folksy, poverty-stricken milieu of 1888 London, but there are a number of factors that hindered my immersion.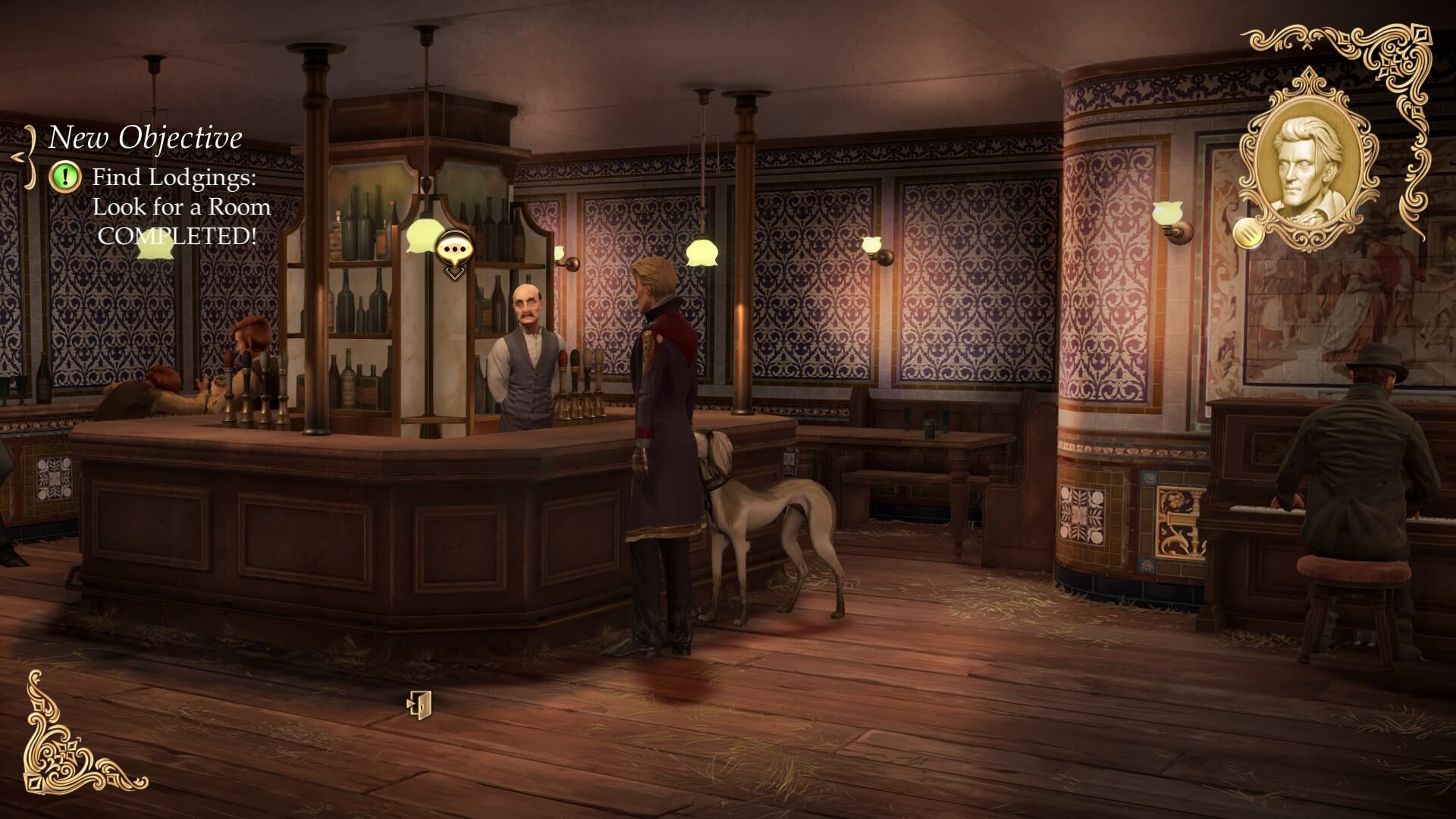 First off, the characters in the scenes being 3D modelled generally aren't a real eyesore and they fit in rather well by means of convincing lighting, but the contrast becomes more stark when hand drawn 2D extras start populating the screens. Time and budget were likely the cause, but the visual discrepancy is very hard to ignore.
A bit more grating are the number of audiovisual bugs and technical deficiencies that the game contains, however. Scene transitions are jerky and sudden, lips suddenly stop moving when dialogue is still being spoken, protagonists lose the pathfinding plot when directed to a destination with a click of the mouse and/or start shoving other 3D models around, silhouettes of the characters are cast high on the pillars inside Christchurch in a most unnatural manner, facial animation leaves a lot to be desired… All these little issues unfortunately do compound and conspire to pull you out of the experience.
It must be said, however, that Salix Games have acknowledged most of these issues and are continuously working to resolve them and current adopters are eligible for a free artbook pdf and OST for the game, as a peace offering.
Though the current issues that plague the game prevented me from immersing myself in Du Lac and Fey's world and I personally feel a detective-style story such as this could really benefit from a much more prevalent puzzles-solving element, I can't help but having become enamoured with the duo.
It's a tough game to recommend at the time of writing, but I, for one, wouldn't mind following them on their next adventure at all.