A new year and a new Periodical!
Within the digital pages of this here fourth issue of the Periodical are some selected highlights from our blog. Written offerings such as our Hitman Absolution and Far Cry 3 reviews courtesy of James Carter, Joshua Garrity's Darksiders II review and Darren Forman's preview of Proteus. There are also a couple of reflective year end features in the guise of Sean O'Brien's take on some of the more interesting soundtracks of 2012 and Leon Cox's personal summation up of his last twelve months of video gaming. We also have video in the form of Darren Gargette's Quick Rinse of the quirky, non-sensical McPixel and to finish it all off we have also added a couple of podcast samplers containing the first thirty minutes of two of our past podcasts covering Cave Story and Superbrothers: Sword & Sworcery EP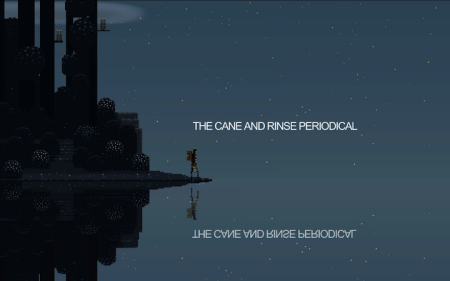 Unfortunately, as has been the case with the previous issues, a fully-functioning version of the Periodical is still pretty much exclusive for those of you with iPads*. However, there's also a download link for the .pdf** version too for those of you without access to one yet still interested in taking a look. Although the .pdf format only allows for active hyperlinks and none of the other multimedia stuff (audio, video) that is only available in the iBook version.
YOU CAN DOWNLOAD THE iBOOK ISSUE FOUR HERE Size: 260Mb
For those of you who are without an iPad but are just curious anyway;
YOU CAN DOWNLOAD THE .PDF ISSUE FOUR HERE Size: 14.7Mb
*iOS5 & iBooks are also necessary to view the content
** For those of you who may view the .pdf version reduce the scale to 60% for it to resemble the actual iPad screen size.
And finally, a brief reminder that currently the Periodical is designed to be read in the landscape orientation only on the iPad and not in portrait, this will be the last time this is an issue as a recent update allows for portrait orientation too – but wasn't realised until it the Periodical was completed.